Black Pantyhose Upskirt Pictures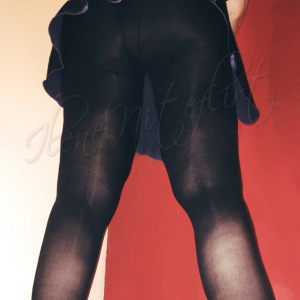 For Pantyhose Lovers - SALE 50% OFF (Introductory Price)
Upskirt Shots Of Me Wearing My Black Pantyhose, Short Dress & Black Booties
See my nicely shaped toned legs and my big beautiful round ass covered up in my black pantyhose wearing a short little dress and high heel booties.


Caught Me Masturbating Audio
Caught Me Masturbating Audio MP3 (Pick Your Story)
"You see me laying on top of my parents' bed with my panties right down to my ankles, my legs spread wide where you have the perfect view of those pink juicy lips of mine and you're watching how I'm rubbing that vibrator against my clit. You can feel your cock hardening in your pants and you know that I'm all yours."
You are my dad's friend and you catch me masturbating with a sex toy and you know exactly how to use this teen brat for your advantage. You blackmail me and you decide to either fuck my ass, mouth or pussy. (You can pick which one you want or listen to all of the different scenarios in this mp3.)